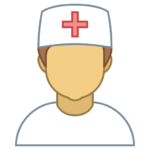 Our polyclinic is the leading medical organization of the city of Stavropol, providing primary health care to children, founded in 2007. We are focused on providing quality and comfortable treatment of patients in accordance with the standards.
In GBUZ SK «GP No. 3» of Stavropol medical specialists work: 1 doctor of medical Sciences, 2 candidates of medical Sciences, 35 doctors have the highest and first qualification categories.
Since 2018, the polyclinic has been implementing the principles of lean manufacturing, which has increased satisfaction with the provision of medical care
Patient well-being is a key guideline for us.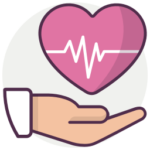 35127
TOTAL NUMBER OF PATIENTS TREATED BY US
in 2021
FROM THEM 43 FOREIGN CITIZEN
Complex of personalized medical and diagnostic services for children of the first year of life: medical support of the child by a pediatrician, specialists, examinations, vaccination, recommendations for feeding, physical and neuropsychiatric development.
Consultation of specialists in the profile: neurology, otorhinolaryngology, ophthalmology, traumatology and orthopedics, Pediatrics, pediatric cardiology, pediatric surgery, pediatric endocrinology, pediatric dentistry.
Medical support of the child entering kindergarten, school: medical support of the child by a pediatrician, specialists, examinations, vaccination, psychological consultation.
Services physiotherapy Department, functional diagnostics Department, clinical diagnostic laboratory, consultative and diagnostic Department, day hospital, x-ray room, treatment room.
«Microorganisms are our friends»:: personalized approach to the examination of the child, with possible problems of the gastrointestinal tract. Consultation of doctor of medical Sciences, Professor of the Department of clinical laboratory diagnostics with a course of bacteriology of Stavropol state medical University, head of clinical and diagnostic laboratory of GBUZ SK «City children's polyclinic No. 3» of Stavropol. Examination of the child to monitor normal microorganisms in order to create an individual microbiota passport. Examinations are carried out from the moment of birth 1 time per month until the child reaches 1 year.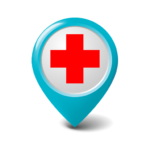 Russian Federation
STAVROPOL TERRITORY
STAVROPOL
ТTUKHACHEVSKY 17B
Email: tourism@stavdp3.ru
8 8652 55 04 51
Go to the site in the section «Medical tourism»
Please read the information provided
Write your request to the email tourism@stavdp3.ru with the indication of contacts for communication
You will receive a confirmation on the treatment